Hello, hello! I have a tag for you all today! I wasn't tagged by anyone to do this but I saw it over at abooknerd13's blog and thought it was fun. The original creator is littlespider9.
So, yeah. There's not much else to say. Let's get to it!
---
A really hyped book you're not interested in reading?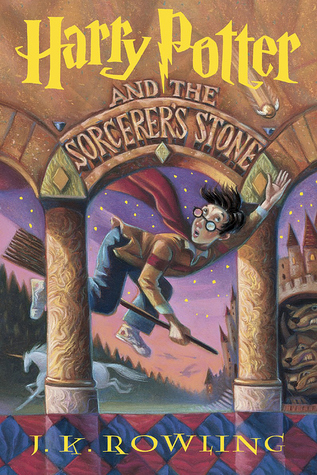 Ok, I know, I know. This is THE book to a lot of people. And I know I've said this many times before, but I just think I'll be getting to Harry Potter in this lifetime.
A series you won't start/won't be finishing?
I won't be finishing the Mortal Instruments by Casandra Clare. I stopped after City of Fallen Angels and that was enough for me. I also will not be starting The Infernal Devices, and especially not The Dark Artifices, and even more so whatever comes after that. Sorry, not sorry.
A classic that you're just not interested in?
Les Miserables by Victor Hugo. This book is over a thousand pages and I the mere sight of it makes me sad. I tried reading an abridged version of it back in high school as part of a class requirement and I honestly couldn't it. What ended up happening was that I sort of, somewhat read the first 100 pages and then kind of, maybe but not really, skimmed the rest. And this was just the abridged version! Just imagine if I had been reading the real thing!
Any genres you never read?
Horror. That's it. I'm down to read anything except horror. Sorry Stephen King, but no. I am very superstitious and very easily frightened. I don't need horror in my life.
A book on your shelves you'll probably never actually read?
Marley and Me by John Grogan. Why do I own this book? Because I was at a used bookstore and they had a whole stack of this book sitting in a corner, selling the books for 25 cents each. That is why. Also, the movie made me cry. But realistically, my TBR is way6 too large and Marley and Me isn't exactly high on my list of priorities.
Since I wasn't tagged for this one, I probably won't be tagging anyone. If you want to do it, go on ahead! I would love to see what books you guys pick for these questions!