Books I read



Rusty Nailed – Alice Clayton –  ★★☆☆☆
The Way it Hurts – Patty Blount  – ★★☆☆☆
Scrappy Little Nobody – Anna Kendrick –  ★★★★☆
She, Myself, and I – Emma Young  – ★★☆☆☆
A Court of Wings and Ruin – Sarah J Maas  – ★★★☆☆
Zero Repeat Forever – Gabrielle Prendergast –  ★★★★☆
A Semi-Definitive List of Worst Nightmares – Krystal Sutherland  – ★★★☆☆
Average Rating for August: 2.8/5
Total Books Read in August: 7
Total Books Read in 2017: 66
Goodreads Reading Goal: 60
I Finished My Goal!!!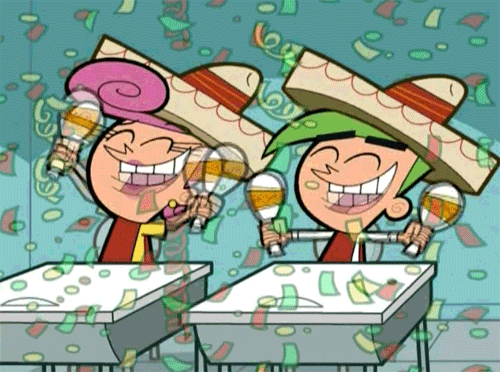 YAY!
Stuff I Posted
Coming on Tuesday: August 2017 YA Releases | 300 Follower Thank You + Giveaway | All The Crooked Saints Giveaway | Pretty on the Outside, Ugly On the Inside: Bad Books With Pretty Covers | Mask of Shadows: ARC Review | This Or That Book Covers #4 | My Chemical Romance: A Late Discovery | First Line Fridays#3 | Things in Books That Need to Stop #4
Tags and Things
Unique Blogger Award #5 | Versatile Blogger Award 2.0
 Top 5 Wednesdays
T5W: Augusts 2, 2017 | T5W: August 9, 2017|
T5W: August 23, 2017 | T5W: August 30, 2017
 Things En Español! 
Nada. Sorry.
 Random Things I Did
I obsessed over Panic! at the Disco and spent hours watching random videos on Brendon Urie just being Brendon Urie and all the weirdness and sass that it entails, now I think I'm in love
I discovered My Chemical Romance four years too late. It is now my goal in life to be as stylish and diverse as Gerard Way's hair pre-2017, of course.
I recently found out that I am a huge Twenty One Pilots fan. I sat down and listened to every single one of their songs and now they are my favorite band. I've been singing Forest for the past two days and it won't come out of my head!
Really, I just listened to a lot of music this month
I also learned how to use Photoshop so, yay. I'm not very good, but I had to make a poster for a  school organization that I'm in and I think it went pretty well
And, I hosted a giveaway! I was giving away a signed arc of All the Crooked Saints by Maggie Stiefvatter. Thank you to all who participated!
What I'm Doing Next Month
School started at the end of August so I guess I'll be doing a lot of learning. How fun.
Next Month's TBR
There's Someone in Your House by Stephanie Perkins
Ready Player One by Ernest Cline
All the Crooked Saints by Maggie Stiefvatter
Red Rising by Pierce Brown
Each of these books have been on this list since July. Hopefully September proves to be a more successful time for reading.
Well…
Until next month!
---
Check out our  2017 Reading Challenge