Not all book covers are created equal. Some are good, some are bad, some are downright ugly. But, alas, we the readers have no say in the makings of such things. Luckily for us, many books have different editions for us to choose from. The question is, which is better?
The Song of Achilles by Madeline Miller
This is a difficult choice for me because I honestly really like them both. I own the one on the right, but the left one is also good. I think that the second one is more symbolic since Achilles' armor is an important artifact that holds a lot of significance in The Iliad. Still, I'm happy that despite being different versions, that they kept the same concept design.  All in all, they are both very well done and simple.
Mistborn by Brandon Sanderson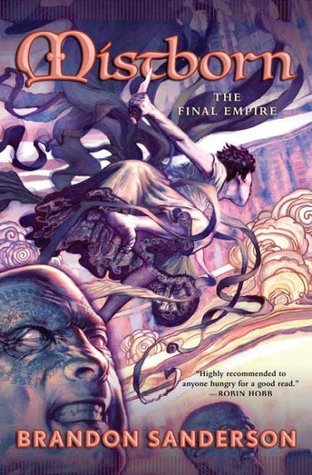 For such a popular novel, this book certainly has some seriously ugly covers. I personally like the second one, just because of the colors. I am also fairly ok with the fourth one because of how simple it is and because I've seen the matching set of the series and it's beautiful. That said, I don't think that any of these covers do the plot of the book justice. But, that's just my opinion. Let me know what you think!
The Lightning Thief by Rick Riordan
These two covers are actually pretty similar and I must admit, I love them both. I don't have much to say about this one. I think that the second one is more indicative of the plot with the Greek gods and whatnot, but I think I prefer the first one, just because it's the original and the one that I always associate with the series. What do you think of this cover? Is the difference even that noticeable?
---
Want to judge more books by their covers?
---
Check out The Book Cover Girls!