★★★★☆
4.5/5
---
"But then, liars do make the best magicians, and he happened to be exceptional."
—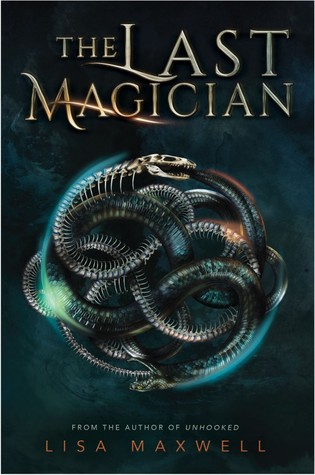 Stop the Magician. Steal the book. Save the future.

In modern-day New York, magic is all but extinct. The remaining few who have an affinity for magic—the Mageus—live in the shadows, hiding who they are. Any Mageus who enters Manhattan becomes trapped by the Brink, a dark energy barrier that confines them to the island. Crossing it means losing their power—and often their lives.

Esta is a talented thief, and she's been raised to steal magical artifacts from the sinister Order that created the Brink. With her innate ability to manipulate time, Esta can pilfer from the past, collecting these artifacts before the Order even realizes she's there. And all of Esta's training has been for one final job: traveling back to 1902 to steal an ancient book containing the secrets of the Order—and the Brink—before the Magician can destroy it and doom the Mageus to a hopeless future.

But Old New York is a dangerous world ruled by ruthless gangs and secret societies, a world where the very air crackles with magic. Nothing is as it seems, including the Magician himself. And for Esta to save her future, she may have to betray everyone in the past.
Wow. I did not expect to like this book as much as I did.
The first time I picked it up was back in August and only read the first chapter or so before I put it down. I didn't know when I would pick it back up until my friend Katherine @PaperbackDreamer messaged me on Goodreads about doing a buddy read with her. And honestly, this time when I picked it up I didn't want to ever put it down at all!
This book is a slow burning one. It builds slowly, carefully crafting its plot and forming its characters. It gives us backstory and motivations, it gives us all the intricate and juicy details that many books nowadays seem to skip over. But, once everything gets going it is a magic-filled rollercoaster and I didn't want it to stop!
Usually, when I love a book its because the characters are amazing, and trust me, these characters are. Think of an Oceans Eleven/ Six of Crows type crew and then throw in a bucket load of magic, time travel, and 1900's New York. Add all of that, and so much more, and you get the awesomeness that is The Last Magician.
Esta, the main character of the novel, is a girl with the ability to manipulate time. She is also a skilled thief and a total badass. Harte, the other main character, is a tricky, mysterious man with questionable motives and the ability to outsmart everybody. Together, along with a group of a terrific cast of characters, must, as the blurb says, "Stop the Magician. Steal the book. Save the future."  All while evading the Order, a secret society that seeks to hunt, kill, and destroy all magic wielders. No pressure, right?
The book is action-packed and full of twists and turns. The world is richly crafted and the characters are absolutely golden. If you like action, magic, time travel and carefully planned heists, this book is for you!
I can't believe I almost didn't read this!
As mentioned before, this was part of a buddy read with Kathrine over at Paperback Dreamer. If y'all don't yet know her blog, I totally recommend it!
Also, if anybody is ever interested in doing a buddy read, let me know! I love reading with others, it always motivates me to read more!
---
Check out The Book Cover Girls!