★★★☆☆
3.5
---
"Spirals grow infinitely small the farther you follow them inward, but they also grow infinitely large the farther you follow them out." 
—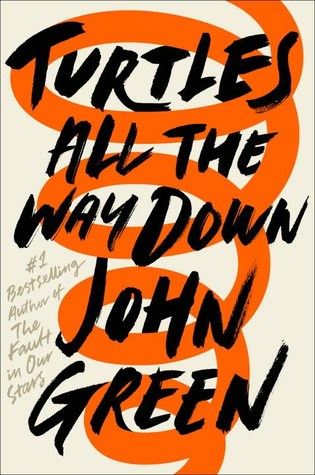 Sixteen-year-old Aza never intended to pursue the mystery of fugitive billionaire Russell Pickett, but there's a hundred-thousand-dollar reward at stake and her Best and Most Fearless Friend, Daisy, is eager to investigate. So together, they navigate the short distance and broad divides that separate them from Russell Pickett's son, Davis.
Aza is trying. She is trying to be a good daughter, a good friend, a good student, and maybe even a good detective, while also living within the ever-tightening spiral of her own thoughts.

Well, this is awkward.
I went into this thinking I wouldn't like it. Heck, I went into it pretty much expecting to dislike. And yes, I know that's a horrible thing to say, and a terrible reason to read a book, but come on, you can hardly blame me.
I hated The Fault in Our Stars, with all of its extremely pretentious characters (although I did cry at the end, and actually liked the movie). I then left Looking for Alaska, halfway through after a friend spoiled the ending (thanks a lot, Megan!) I also couldn't get past chapter five of Paper Towns, (mostly because I had already seen the movie and hated Margo).
So, Turtles All the Way Down, was me giving John Green one last shot. And you know what? I liked it. I actually, genuinely liked it.
This book is classic John Green. You got the two straight, white teenagers from well to do families who sit around contemplating the meaning of the universe with all the knowledge and wisdom of college philosophy professors and the vocabulary of a SAT test book.
And yet, in spite of all of these things, I actually enjoyed this one. Maybe because Aza and Davis didn't come across as annoyingly pretentious as Augustus and Hazel had.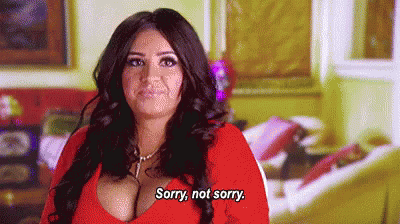 So, the story is about Aza, a girl dealing with spiraling thoughts that are entirely out of her control. She feels trapped and bullied by her mind as her anxiety takes over. And yet, she tries her best to be a good friend and daughter and to live the life she wishes she had.
It's also about Davis, a billionaire boy with a missing father, who is trying his best to be a good influence for his 13-year-old brother.
It's also about mental illness and family and friendship and falling in love. Really, it's about a lot of things, but more on that later.
I think John Green does an excellent job at portraying Aza's illness and the way that thoughts can sometimes control a person. I know firsthand how hard it can be to deal with invasive thoughts. I know that sometimes the mind seems like a different entity from the self and John Green wonderfully showed all the thoughts going through her head. More so, he did it in a way that properly displayed mental illness.
I liked the romance also, although at points it was a little too philosophical for my taste. I liked that love doesn't fix mental illness. I liked that the world goes on and good things happen and sometimes bad things happen. I also like the way that mental illness is portrayed as affecting not just the individual but also those around them. I loved seeing how family and friendships are tested and yet remain. Truly, I think that it was all brilliantly done and I must say, kudos to John Green because I could actually relate.
So, why not a higher rating? Well, this book felt like it was trying too hard. It was too many things. It took a great story and stretched it out to the point that the plot seemed thin. It felt out of focus and it greatly diminished my liking of it.
I think it could have had a greater emotional impact if it had focused on only one thing, either Aza and her troubles, or Davis and his missing father. It could either be a look into mental illness or a mystery. Or, it could be both if it were longer and found a way to combine the two. But, alas, it did not.
Overall, I really enjoyed it and totally recommend. I am actually looking forward to whatever John Green writes next.
Let me know what you guys thought of it! Was it everything you hoped for?
---
Check out The Book Cover Girls!