★★★★☆
---
Greece in the age of heroes. Patroclus, an awkward young prince, has been exiled to the court of King Peleus and his perfect son Achilles. Despite their difference, Achilles befriends the shamed prince, and as they grow into young men skilled in the arts of war and medicine, their bond blossoms into something deeper – despite the displeasure of Achilles' mother Thetis, a cruel sea goddess. 


But when word comes that Helen of Sparta has been kidnapped, Achilles must go to war in distant Troy and fulfill his destiny. Torn between love and fear for his friend, Patroclus goes with him, little knowing that the years that follow will test everything they hold dear. 

I am dead. This book killed me. There are tears in my eyes and I don't know what to do.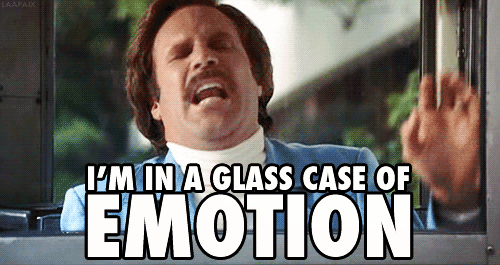 Why the heck did I not read this sooner?
The first time I heard about this book was a few years ago when I read a friends' raving review. Sure, I was intrigued, so much so that I bought a copy, but not enough to drop everything and read it. Then, this semester I decided to take an English class called The Story of Troy in which we analyze and discuss the Homer's Iliad. And honestly, I was pretty disappointed with the Iliad. Not only does the Trojan horse not happen, but Achilles doesn't die! (I mean, yes he dies and the Trojan horse does all go down, we just never get to see it. This all gets talked about later on in the Odyssey and in other epics.)
The point is, I was disappointed. Then our professor said that we could pick any retelling of the Iliad we chose for our second paper. I quickly got over my disappointment and pulled out my copy of The Song of Achilles. And, I must say, sorry Homer, but I liked this one so much more than the original.
When I got around to 80% of the novel, I was genuinely afraid to continue. I didn't want to keep reading because I knew how it would end. I know that Patroclus and Achilles die (Not a spoiler since the Iliad was written over two thousand years ago). I know that there is no happy ever after. I know that this is a story of tragedy. I didn't want it to end because I knew that the ending would break me. But, alas, I could not postpone the end forever. And you know what? I was right, the end completely broke my heart.
How can it be that even knowing how a story is going to end, it still hurts you so much when it all happens. How can it be that even knowing that they are going to die, you wish so much that they would live? This is honestly a testament to Madeline Miller's amazing writing.
This is a story about friendship and love. It's about war and it's terrible effects. It's about hubris and the foolishness of men. Basically, it's just like the Iliad itself but with more awesome character development and a romance for the ages (and I don't mean Helen and Paris).
My favorite thing about this book is that despite it being a retelling it remains extremely loyal to the mythological canon. It doesn't take away from the facts, only adds small details that make all the more beautiful. I never thought I would care about ancient Greek heroes as much as I care about Achilles and Patroclus. Also, Pyrrhus can go die in a fire, a fitting death considering the meaning of his name.
---
Check out The Book Cover Girls!