Bad Books With Pretty Covers
We in the bookish community love to lie to ourselves. We like to pretend that it's only what's on the inside that counts. And while this is a nice sentiment and whatnot, a pretty little quote to put on t-shirts and mugs and stuff, it's not always true when it comes to books. We love to judge book covers, it's in our nature. Sure, the inside matters, as we are about to see, but let's be honest with ourselves, our bookshelves are all about the aesthetic. At least, mine are. I am not ashamed to say that put all the ugly books in the back (sorry, not sorry)
So, without further ado, I am going to list a couple of extremely beautiful books. Book's that would make my shelves shine. Books that I have read, and even bought, solely for the aesthetic of their covers.
Books whose deceitful covers have filled me with regret after reading.
Here we go.
Uprooted by Naomi Novik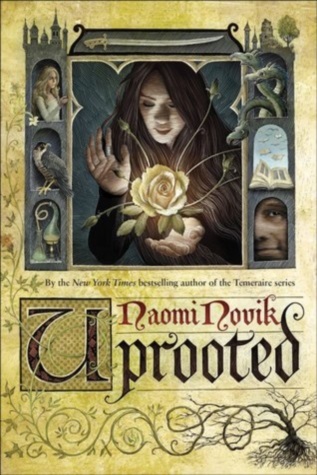 A lot of people love this book. Why? I don't know. It features a special snow flake who is nothing more than a bumbling idiot without the ability to walk in a straight line with tripping over her own two feet. It features a "dragon" who is actually a grumpy old man who acts like an ass for the sake of being an ass, who cares more about the MC's use of magic than the fact that she was almost raped at one point. I also don't think I fully understood the plot. Over, all, I was highly unimpressed. But hey, nice cover!
The Tiger's Curse by Colleen Houck
Oh, this book. I have mentioned it before, on several occasions and each time I state the fact that I don't like this. The plot is stupid, the characters are undeveloped and stereotypical, and the writing is childish. On top of that we have a special snowflake white girl who is the chosen one in an ancient Indian prophesy. who gets to go to India and play the white savior because no one from the actual country was special enough to break their gosh darn curses!  Clearly I'm worked up. But I'd be lying if I said I didn't absolutely love this cover. Who ever designed that should get an award, if only for making this crap book look appealing.
Magonia by Maria Dahvana Headly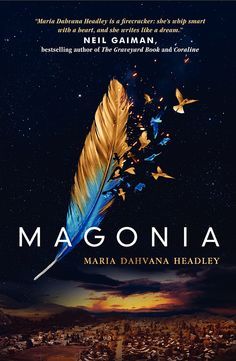 This cover is all types of beautiful. And the cover for the sequel is even more so. Now, unlike the previous few that have just straight up offended me or that I have plainly hated, I didn't hate this book. I just didn't like it. I was bored while reading and barely remember anything that happened. The cover promised an epic book. The actual story did not deliver. Not worth the read.
For Darkness Shows the Stars by Diana Peterfreund
I love this cover. Any cover with space or galaxies is automatically one that I like, and this one is absolutely beautiful. I don't even mind that there is random girl on the cover because this cover design team knew how to do it right. It's really a shame that the book sucked.
Mask of Shadows by Linsey Miller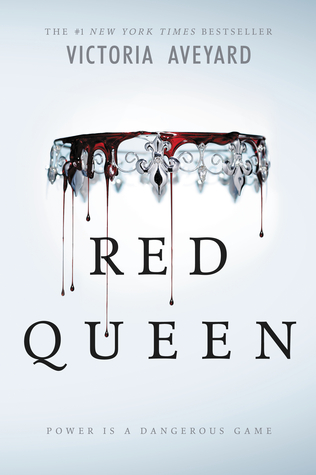 I've talked about this book a lot and how much I hate it. I rated it one star. It also took me almost a year to read because I couldn't get into it. Point is, this book sucked, sorry to all of you who loved it. Strangely enough, I kept reading the series and am actually a fan now. I guess it all turned out well in the end. I still think this book sucks though.
---
Hey, you!
Want to Join a Giveaway?
Click HERE for a chance to win a FREE signed ARC of Maggie Stiefvater's All TheCrooked Saints, set to be released on October 10th! 
---
Check out our 2017 Reading Challenge