Exciting August 2017 YA Releases 
It's a known fact that for some odd reason, that I have yet to understand, books are almost always released on Tuesdays. Seriously, why is that? But anyway, all it means to me is that Tuesdays are a day of excitement, however much my wallet might protest. So, since August is here, and it holds five amazing Tuesdays, I figured I might share some of my most anticipated releases for the month.
These obviously aren't all the August releases, just the ones that I am most excited for, and the ones that I think you guys might like too. So, here we are!
Tuesday, August 1, 2017
The Way it Hurts by Patty Blount
There may be two sides to every story, but sometimes there's only one way to set things right…
Music is Elijah's life. His band plays loud and hard, and he'll do anything to get them a big break. He needs that success to help take care of his sister, who has special needs. So he'd rather be practicing when his friends drag him to a musical in the next town…until the lead starts to sing.
Kristen dreams of a career on stage like her grandmother's. She knows she needs an edge to get into a competitive theater program―and being the star in her high school musical isn't going to cut it. The applause and the attention only encourage her to work harder.
Elijah can't take his eyes off of Kristen's performance, and his swooning face is captured on camera and posted with an out-of-context comment. It goes viral. Suddenly, Elijah and Kristen are in a new spotlight as the online backlash spins out of control. And the consequences are bigger than they both could have ever imagined because these threats don't stay online…they follow them into real life.
 – – –
The Wood by Chelsea Bobilski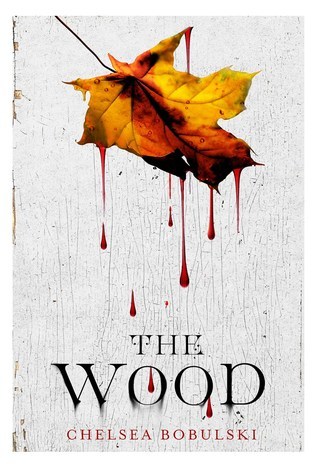 When Winter's dad goes missing during his nightly patrol of the wood, it falls to her to patrol the time portals and protect the travelers who slip through them. Winter can't help but think there's more to her dad's disappearance than she's being told.
She soon finds a young man traveling in the wood named Henry who knows more than he should. He believes if they can work together to find his missing parents, they could discover the truth about Winter's dad.
The wood is poisoned, changing into something sinister—torturing travelers lost in it. Winter must put her trust in Henry in order to find the truth and those they've lost.
Tuesday, August 8, 2017
In Some Other Life by Jessica Brody
Kennedy Rhodes turns down an acceptance to an elite private school, instead choosing to stay at her high school and jump at the opportunity to date the boy of her dreams. Three years later, Kennedy walks in on that same boyfriend cheating with her best friend—and wishes she had made a different choice. But when Kennedy hits her head and wakes up in the version of her life where she chose to attend the private school, she finds that maybe it's not as perfect of a world as she once thought.
 – – –
The Authentics by Abdi Nazemian
Daria Esfandyar is Iranian-American and proud of her heritage, unlike some of the "Nose Jobs" in the clique led by her former best friend, Heidi Javadi. Daria and her friends call themselves the Authentics, because they pride themselves on always keeping it real.
But in the course of researching a school project, Daria learns something shocking about her past, which launches her on a journey of self-discovery. It seems everyone is keeping secrets. And it's getting harder to know who she even is any longer.
With infighting among the Authentics, her mother planning an over-the-top sweet sixteen party, and a romance that should be totally off limits, Daria doesn't have time for this identity crisis. As everything in her life is spinning out of control—can she figure out how to stay true to herself?
Tuesday, August 15, 2017
Wicked Like a Wildfire by Lana Popović
All the women in Iris and Malina's family have the unique magical ability or "gleam" to manipulate beauty. Iris sees flowers as fractals and turns her kaleidoscope visions into glasswork, while Malina interprets moods as music. But their mother has strict rules to keep their gifts a secret, even in their secluded sea-side town. Iris and Malina are not allowed to share their magic with anyone, and above all, they are forbidden from falling in love. 
But when their mother is mysteriously attacked, the sisters will have to unearth the truth behind the quiet lives their mother has built for them. They will discover a wicked curse that haunts their family line—but will they find that the very magic that bonds them together is destined to tear them apart forever?
– – –
A Map for Wrecked Girls by Jessica Taylor
We sat at the edge of the ocean—my sister Henri and I—inches apart but not touching at all. We'd been so sure someone would find us by now.
Emma had always orbited Henri, her fierce, magnetic queen bee of an older sister, and the two had always been best friends. Until something happened that wrecked them.
I'd trusted Henri more than I'd trusted myself. Wherever she told me to go, I'd follow.
Then the unthinkable occurs—a watery nightmare off the dazzling coast. The girls wash up on shore, stranded. Their only companion is Alex, a troubled boy agonizing over his own secrets. Trapped in this gorgeous hell, Emma and Alex fall together as Emma and Henri fall catastrophically apart. 
For the first time, I was afraid we'd die on this shore.
To find their way home, the sisters must find their way back to each other. But there's no map for this—or anything. Can they survive the unearthing of the past and the upheaval of the present? 

 – – –
Tuesday, August 22, 2017
The Arsonist by Stephanie Oaks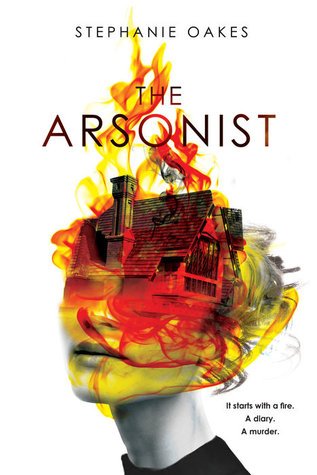 Molly Mavity is not a normal teenage girl. For one thing, her father is a convicted murderer, and his execution date is fast approaching. For another, Molly refuses to believe that her mother is dead, and she waits for the day when they'll be reunited . . . despite all evidence that this will never happen.
Pepper Yusef is not your average teenage boy. A Kuwaiti immigrant with epilepsy, serious girl problems, and the most useless seizure dog in existence, he has to write a series of essays over the summer . . . or fail out of school.
And Ava Dreyman—the brave and beautiful East German resistance fighter whose murder at seventeen led to the destruction of the Berlin Wall—is unlike anyone you've met before.
When Molly gets a package leading her to Pepper, they're tasked with solving a decades-old mystery: find out who killed Ava, back in 1989. Using Ava's diary for clues, Molly and Pepper realize there's more to her life—and death—than meets the eye. Someone is lying to them. And someone out there is guiding them along, desperate for answers.

Tuesday, August 29, 2017
Warbringer by  Leigh Bardugo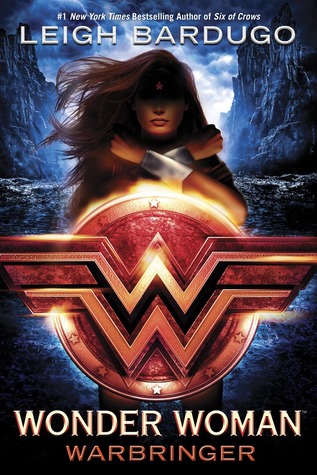 She will become one of the world's greatest heroes: WONDER WOMAN. But first she is Diana, Princess of the Amazons. And her fight is just beginning. . . .
Diana longs to prove herself to her legendary warrior sisters. But when the opportunity finally comes, she throws away her chance at glory and breaks Amazon law—risking exile—to save a mere mortal. Even worse, Alia Keralis is no ordinary girl and with this single brave act, Diana may have doomed the world.
Alia just wanted to escape her overprotective brother with a semester at sea. She doesn't know she is being hunted. When a bomb detonates aboard her ship, Alia is rescued by a mysterious girl of extraordinary strength and forced to confront a horrible truth: Alia is a Warbringer—a direct descendant of the infamous Helen of Troy, fated to bring about an age of bloodshed and misery.
Together, Diana and Alia will face an army of enemies—mortal and divine—determined to either destroy or possess the Warbringer. If they have any hope of saving both their worlds, they will have to stand side by side against the tide of war. 

– – –
The Big F by Maggie Ann Martin
Danielle effed up. Big time.
Danielle's plans for the future were pretty easy to figure out… until she failed senior English and her single college application was denied. Suddenly she's in hot water with very few options, because honestly who applies to a safety school when their mom is a semi-famous "college psychic"?!
Determined to get her life back on track, Danielle enrolls in her hometown community college with a plan: pass her English class and get back into Ohio State and her mother's good graces. Romance isn't on her radar… until she reconnects with her childhood crush and golden-boy-next-door, Luke.
Between family drama, first love and finding her own way, Danielle can't help but feel a little overwhelmed. Thankfully she has her friendship with the snarky and frustratingly attractive Porter, her coworker at the campus bookstore, to push her to experience new things and help keep her afloat.
One thing's for sure: This time, failure's not an option.