Books That Aren't Set In/Inspired By The Western World
It's kind of sad that while looking at all of my books, like 90% take place in, or are inspired, by the western world.  Even more sad that several of those that aren't, haven't been that good (I'm looking at you Tiger's Curse). We need more diverse authors, and we need more authors willing to step out of their comfort zones and write about diverse settings and topics. Either way, here we go.
**These are in no particular order**
The Wrath & The Dawn by Renee Ahdieh
I want more books like this. I loved this novel back when I read it a few years ago. This book is based on the the stories from 1001 Nights, mixing fantasy with romance to create this wonderful novel based on Middle Eastern mythology and folklore. We barely get books in such settings and that is such a shame. It's such a rich mythology, and there are so many stories to be written from it. I wish people would take more advantage of such things. I'm tired of fantasy novels based on British folklore and settings.
The Girl of Fire and Thorns by Rae Carson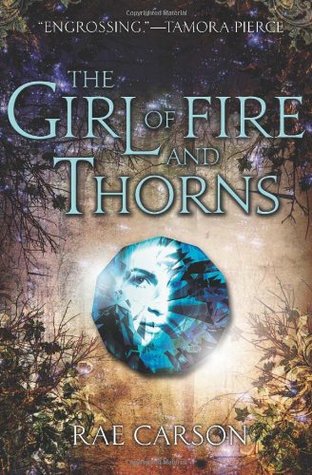 Alright, so this one is strange. The book takes place in a fictional place called Joya de Arena (means jewel of the sand, in Spanish). It has a vaguely Middle Eastern feel in terms of setting and character description yet, the sacred language is basically Spanish and everyone has names like Alejandro, Humberto and Ximena. Names that are clearly in Spanish. It also has a lot of mythologies thrown in there so it's strange. Anyway, the point is, it's definitely not inspired by the western world. Also, the sequel, Crown of Embers, is such a good book! I loved it so much!
The Kite Runner by Khaled Hosseini
This one needs no explanation. This is set in Afghanistan before and after the Taliban took over. It shows a place that was once filled with beauty, now ravaged by war and violence. It shows a different side to a place we all believe we know. It's also one of my favorite books.
Stormdancer by Jay Kristoff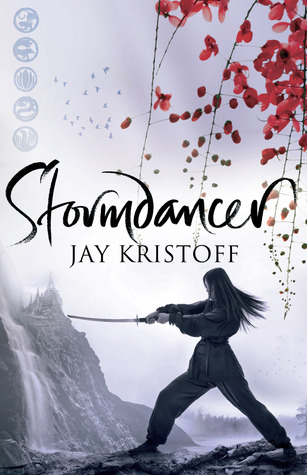 This takes place in a magical, steampunk, feudal Japan where a girl encounters a mythical creature called an arashitora, an ancient griffin like being,  and the two go on an adventure. Need I say more. Also, it's by the the co-author of the Illuminae Files.
The Assassins' Curse by Cassandra Rose Clarke
There seems to be no middle ground for this book. People either love it, or hate it, no in between. I, obviously, fell into the camp of people who loved it. Think of a  scorching desert, a moody assassin, a sassy pirate, and the unfortunate, and inopportunely timed curse that would bring them all together.  Also, look at that cover. You gotta love that cover.
---
Top 5 Wednesday was created by Lainey @gingerreadslainey and currently being moderated by Sam @thoughtsontomes. This is an ongoing event with weekly prompts to follow. For more information about the group and how to join, follow the Goodreads link HERE
---
Check out our 2017 Reading Challenge