Not all book covers are created equal. Some are good, some are bad, some are downright ugly. But, alas, we the readers have no say in the makings of such things. Luckily for us, many books have different editions for us to choose from. The question is, which is better?
Shadow and Bone by Leigh Bardugo
I came fully prepared to hate on these new Grisha Trilogy editions, but the more I stare at them, the more I like them. Still, I think that the original covers do a better job at showing what the books are about. They have the very essence of the setting within them, and I think that is very hard to do in book covers. But, if I am honest, I want them both. I already own the originals, now I want to go buy the new ones. Sadly, my wallet says no.
Strange the Dreamer by Laini Taylor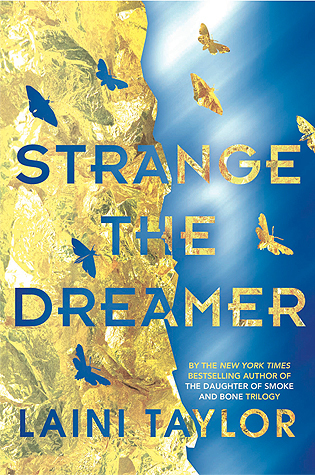 A part of me wants to say that the first one looks better, just because that is the copy I own, but let's be honest, the second one is gorgeous. Especially since that copy has blue pages! I want that copy so badly! I need it! But, I'm too cheap to buy another copy of this book, especially since I already went to the trouble of getting my copy signed. *sigh*
Across the Universe by Beth Revis
Look at that first cover. Look at it and bask in its beauty. Now look at the other two and tell me what the heck were the publishers thinking when they made the switch. How do you go from, epic space opera, to generic space story, to then ice? How? More importantly, why? I will forever be angry at the fact that while the first two books both come in the first edition (book two has an even nicer cover), book three only comes in the other covers. No epic space opera cover for book three, I guess. That just ain't right.
What do you guys think of these covers? Which would you prefer? Let me know!
---
Want to judge more books by their covers?