Hello, hello! I was tagged by Rendz @Reading with Rendz to do this wonderfully fun tag a few weeks ago, and because I am me, and I get lazy sometimes, I am just doing it now. Anyway, I loved Ouran High School Host Club! I used to read the manga back in the day, but sadly never finished it. I also have to get my crap together and start the TV show one of these days. In the mean time, I guess I'll just settle for the tag. So, without further ado, let's do this thing!
THE RULES
Thank the person who tagged you!
ALWAYS PINGBACK TO CREATOR (icebreaker694 ) she wants to see your post.
Answer all the questions below! (You don't have to watch the show to answer them.)
Tag 8+ bloggers!
THEME SONG – A MISLEADING CHARACTER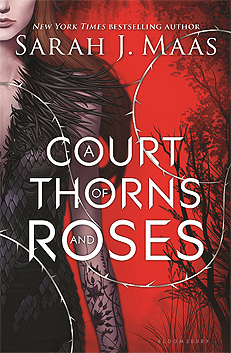 Tamlin from A Court of Thorns and Roses by Sarah J. Maas. Do I really need to explain this one? Just read book two in the series and see what I mean. But, to be honest, I never liked him in the first place so I guess I wasn't all that distraught when his true colors began to show.
HARUHI – A CHARACTER EVERY OTHER CHARACTER LOVES
Tohru Honda from Fruits Basket Natsuki Takaya. Seriously, none can hate this girl. Even the most cold hearted of the Sohma clan end up loving her in the end. The girl is a bundle of joy, happiness, and goodwill, and I love her for it.
TAMAKI – A CHARACTER WHO STARTED A MOVEMENT
I'm gonna go with the OG, Katniss Everdeen, the Girl on Fire! She started an entire revolution. And not just in the book, but in the real world. It was after her that every fictional 16 year old decided that they too wanted to overthrow an oppressive government. That was a movement all its own!
KYOYA – A CHARACTER WITH PARENTAL ISSUES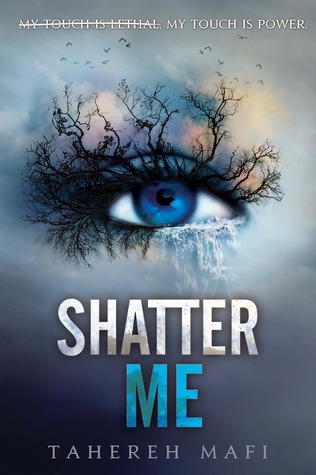 Literally every YA character ever, or so it would seem. But, since I can only pick one, I'm gonna have to go with everyone from Shatter Me by Tahereh Mafi. Juliette's parents hated and abandoned her. Adam's dad left them to starve, but not before constantly beating the crap out of him. Warner's dad is still in the picture, but he both physically and emotionally abuses his son, leaving him with physical and mental scars to deal with. Why are YA parents so evil?
KAORU & HIKARU – BROTHERLY LOVE
Rhys x Cassian x Azriel from A Court of Mist and Fury by Sarah J. Maas. But especially Cass and Az. Cassian gave up his wings for his brother! That is love my friends. He was willing to give up what was most precious to him, without the slightest hesitation, in order to protect his friend. That's deep.
MORI – A CHARACTER WHO IS SCARY ON THE OUTSIDE, BUT A BUNDLE OF FLUFF ON THE INSIDE
Kyo from Fruits Basket by Natsuki Takaya. What can I say, I love Fruits Basket. Kyo and Tohru will forever be my OTP. Kyo comes across as a grumpy, mean, terribly dislikable a-hole, but deep down he's actually fluffy cat in need of a hug. Or maybe not, because if I were to hug him he literally would turn into a cat.
HONEY – A CHARACTER WHO LOVES TO EAT.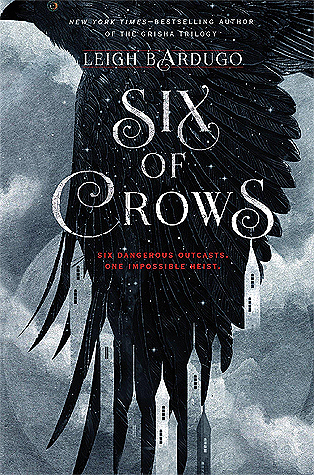 So, I'm gonna steal Rendz's answer (who apparently stole it from Mandy), and say Nina Zenik from Six of Crows by Leigh Bardugo. I love Nina. She is so entirely herself and embraces every curve in her body. She is about as beautiful as she is deadly, and love every moment that she's in the books. She also loves waffles, a thing that we have in common!
RENGE – A TAG ALONG CHARACTER
Adrian from Vampire Academy by Richelle Mead. He's so nice, and kinda crazy. Admittedly, he's also kind of an alcoholic and heavy smoker, but it's only to keep himself sane, so I guess I forgive him. His showing up made the series a bit more fun. It also allowed for the Bloodline series to come to life.
NEKOZAWA – A CHARACTER WHO LIKES THE DARK SIDE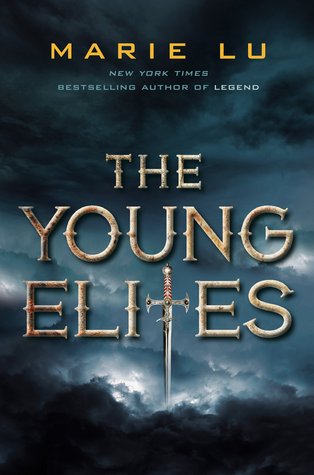 Adelina Amouteru from The Young Elites by Marie Lu. This girl thrives in the dark side. She feed on it and uses it to terrorize everyone who ever wronged her.
---
So…Who do I tag?
Some old friends…some new…some in between
The Mystique Reader | Brookie Cowles | Seelie Pages
Sorry, I'm lazy, and didn't tag 8+ people, mostly because all the people I first thought of were already tagged or had already done it. So…anyone else that might be interested, consider yourself tagged!
Link back to this post so I can see your answers!
{Please don't feel obligated to do this tag if you have already done it, or simply don't want to}
---
Check out our 2017 Reading Challenge