I've been tagged! Actually, I was tagged a couple of weeks ago, but I was on a miniature hiatus so…here I am! Very, very late, but late is better than never! Thank you so much to Zuky @Book Bum for tagging me for this! This tag was created by Zuky and Mandy @The Book Princess so go check both of their awesome blogs out!
The Rules:
Mention where you saw the tag/thank whoever tagged you
Tag Zuky and Mandy with their posts so they can check out the wonderful Princess fun throughout the blog world (Mandy's link & Zuky's link)
Play a game of tag at the end!
Here we go!
Snow White
This book (like the movie) started it all – Favorite debut book from an author 
Throne of Glass by  Sarah J. Maas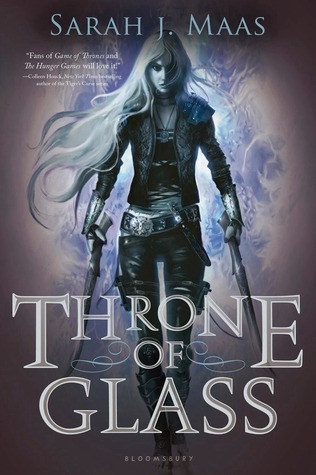 I stopped reading this series at book two, but I must admit that for it having been her debut, Sarah did an excellent job with Throne of Glass.
---
Cinderella
A diamond in the rough – Just like Cinderella, you either didn't expect much out of this character in the beginning but they turned out to be a total gem
Crown of Embers by Rae Carson
This book blew my mind! I had read the first book in the trilogy, The Girl of Fire and Thorns, and was entirely unimpressed. And then I read this book and I was hooked. To this day this is one of my favorite sequels.
---
Aurora
Sleeping Beauty – a book that makes you sleepy or just could not hold your attention
Beautiful Creatures by Kami Garcia and Margaret Stohl
I don't mind long books. I can make my way through boring books. But long, boring books, I simply cannot do. I almost died of pure boredom while reading this!
---
Ariel
Under the sea – A book with a water/ocean setting
We Were Liars by E. Lockhart
Technically it takes place on an island and the characters are always at the beach. So, yeah. I'm gonna count it. Look, there is even some water on the cover!
---
Belle
Beauty and the books – Name a book with the best bookworm/book lover
The Lux Series by Jennifer L. Armentrout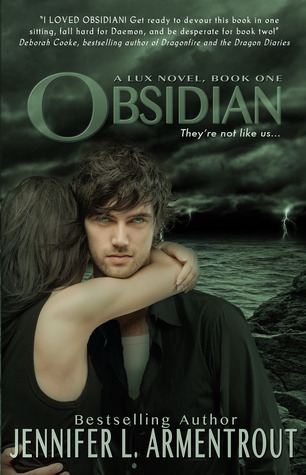 Honestly, Katy is book blogger goals. She is an unapologetic book lover. She even has her own book blog and makes video reviews and everything! Throughout the series she is constantly getting review copies and catching up on the latest YA. She is basically us!
---
Jasmine
The thief and the princess – Name book with an unlikely love story (either in terms of romance or a book you didn't expect to love so much)
Wuthering Heights by Emily Bronte
The entire novel is really a love story between two terrible, cruel, hurtful people. And I love it! I did not expect to love this novel as much as I did.
---
Pocahontas
The real life princess – Name a book that is based on a real life person you want to read/have read
Alexander Hamilton by Ron Chernow
Do I really need to explain why I want to read this?
---
Mulan
The princess that saved her country – Name the fiercest heroine you know
Inej Ghafa – Six of Crows by Leigh Bardugo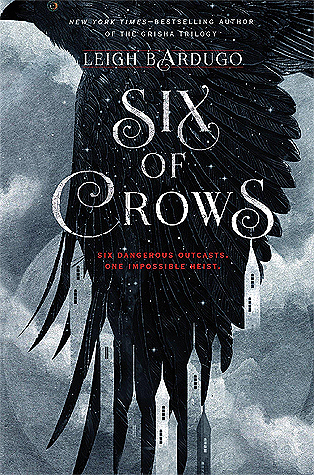 This girl is nicknamed The Wraith. Do I really need to explain this one?
---
Tiana
The princess with the coolest and most diverse crew – Name a diverse book whether it is a diverse set of characters (like Tiana's group of Naveen, Louis, Ray, and more) or just diverse in general
Six of Crows by Leigh Bardugo
Look at them, my wonderful, diverse babies!
---
Rapunzel
Let your longggggg hair down – Name the longest book you've ever read
A Clash of Kings by George R. R. Martin
It took me forever and a half to read this! It has 1000 pages!
---
Merida
I determine my own fate – A book where there is no love story/interest or isn't needed
Me and Earl and the Dying Girl by Jesse Andrews
Think of this book like The Fault in Our Stars, but better and without romance. I loved this book. I loved the movie also. You should watch it.
---
Anna/Elsa
Frozen hearts – A book in a winter/cold setting
Frostblood by Elly Blake
I didn't like this book, but it was the first one that came to mind for this question.
---
Moana
How far i'll go – A character that goes on a journey
Odysseus – The Odyssey by Homer
This is another self explanatory pick. This guy goes on an actual odyssey!
---
So…Who do I tag?
Some old friends…some new…some in between
Taylor @Mischievously Managed Books  | The Royal Polar Bear Reads | Milli @Miracle Milli Reads | Jackie @Too Much of a Book Nerd | Faith @Geeky About Books | Brookie @Brookie Cowles | Fia @Los Libros de Fia
And anyone else that might be interested, consider yourself tagged!
Link back to this post so I can see your answers!
{Please don't feel obligated to do this tag if you have already done it, or simply don't want to}
---
Check out our 2017 Reading Challenge