Hello, hello! I've been tagged by Namitha over @TeenMemoir to do this tag that she along with Jasmine @How Useful is It, created. This is a super fun tag made by two super fun people, and y'all should totally go check out their blogs!
Anyway, let's get on with the tag!
The Rules:
A+ on the test: A book or character that makes you smile?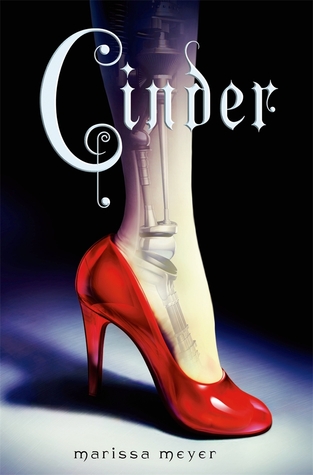 Carswell Thorne from The Lunar Chronicles by Marissa Meyer. He's honestly one of my favorite characters ever. He and Puck from The Iron Fey series by Julie Kagawa are among my most beloved male characters of all time. They are so funny and so nice. They just make me happy.
Sports team: A fictional family that you want to be a part of?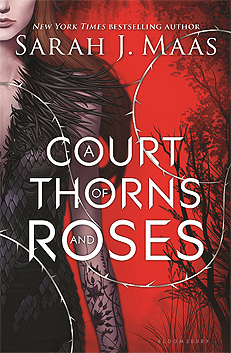 Um…I actually don't know. All the good families in books have tragic backgrounds or there is some terrible thing currently befalling them. But, I might say the Court of Dreams from Sarah J. Maas' A Court of Thorns and Roses series. They aren't a biological family, and I may not like the series all that much, bit I like their dynamic. I like that they all so clearly love one another.
Class President: A book that tries to make a difference?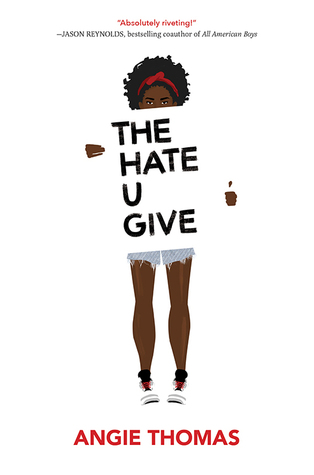 The Hate You Give by Angie Thomas. This book was inspired by the Black Lives Matter movement and it was glorious. There are many books that try to inspire people. Books that take a social situation and try to enlighten us. Sadly, a lot of those books are not very good. Thankfully, this book was both enlightening and good.
High School Sweetheart: A book character you have a crush on?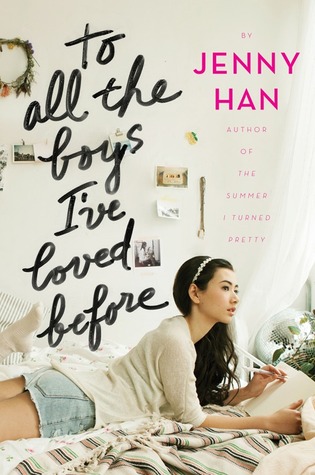 Percy Jackson! I love him too much! But, I'm going to say Peter from To All the Boys I've Loved Before, just cause he's so nice and sweet, especially in the last book, Always and Forever, Lara Jean. He deserves only happiness for the rest of his life!
Prom Night: A book with a beautiful cover?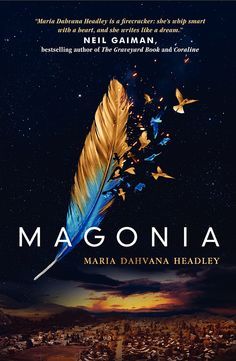 So many of them! My favorite cover, or rather, one of my favorite covers is the one for Ignite Me by Tahereh Mafi. It's just so beautiful! But, since I always choose that one, I am going to say Magonia by Maria Dahvana Headly. I might not have liked that book, but that cover is gorgeous!
Spring Break: A book you can always turn to when you need an escape?
Twilight. I know, I know. I always feel the need to defend this book, but I love it and I have no shame in saying it. This was my go to book for when I had a reading slump, and I have reread it more than any other book. I think I will keep turning back to Twilight till the day I die.
School Lunch: A book character(s) you want to have lunch with?
Percy Jackson! This dude is too awesome for words. We would have lunch and talk abaout mythology and then he could show me all the cool things he can do with water. He would say it's not a date as to not upset Anabeth but I would take it as a date anyway.
Halloween Party: A book character you would like to be for one day?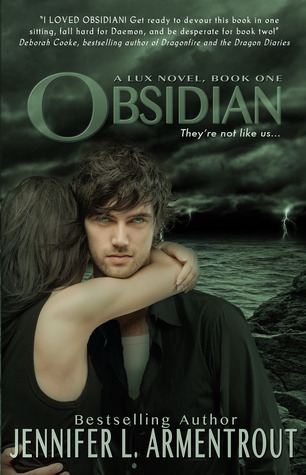 If I'm honest, I wouldn't be anyone. The lives of book characters are a little too complicated for me, thank you very much. But, if I had to choose someone I would be Katy from the Lux series by Jennifer L. Armentrout. This girl is the ultimate book lover. I would do exactly what I do now which is basically read all day, except that I would also have a super sweet, super attractive alien boyfriend. How's that for a bonus!
School Bully: A villain you don't want to go to school with?
The Darkling from the Grisha Trilogy by Leigh Bardugo. I love The Darkling. He's all kinds of wonderful. And by wonderful, I mean evil. Either way, I wouldn't cross him.
Also, Kaz Brekker. Although he's not technically a villain, I would be very afraid of going to school with him. Heck, I'd be afraid of going anywhere with him.
Clearly, Leigh Bardugo is a master at writing wonderfully despicable characters.
Graduation: A book with a bittersweet conclusion?
The Iron Queen by Julie Kagawa. Had The Iron Knight, not been a thing, this book's ending would have broken my heart. Its wonderful and sad at the same time. When I read this back in the day, I was torn between cheering and crying. Seriously guys, this is such a  good book!
---
So…who do I tag?
The Orangutan Librarian | Nightsong @Creative Minds 101 |  Pierina @Pierina Reads | Zuky @Book Bum | Rendz @Reading With Rendz
Link back to this post so I can see your answers!
{Please don't feel obligated to do this tag if you have already done it, or simply don't want to}
---
Check out our 2017 Reading Challenge