Hello, hello! I have tagged by Laura @The Book Corps to do this super fun tag! Laura's blog is supper fun, and filled with awesome content so go check her out!
Now, without further ado, let's get on with it!
The Original Sims – The Best Author Debut
Wuthering Heights by Emily Bronte.
I have used this book before for a similar question recently. Since this is the only book that Emily Bronte ever wrote, I am going to count it as a debut. And for someone who has never written a novel before, this is pretty amazing.
The Grim Reaper – Saddest Character Death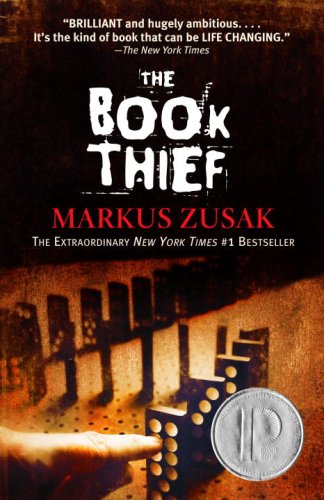 Everyone in The Book Thief by Markus Zusak .
I cried so much during this book. My heart was broke, shattered beyond repair. The end of this book just kept throwing blows at me, nonstop with the dying of wonderful people.
Sims Getting Stuck – A Character That Just Got In The Way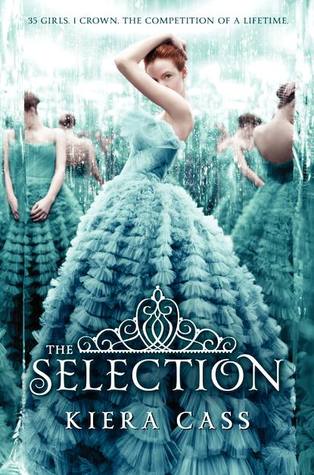 Aspen from The Selection by Kiera Cass.
Why was he there? All Aspen did was get in the way of the story. And it's not like he really had a chance in the end. Had he died in boo one or something, so many problems could have been avoided.
Simlish – A Book With Amazing Writing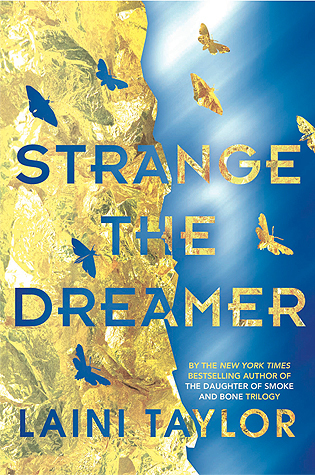 Strange the Dreamer by Laini Taylor.
This book is magical. It has beautiful, engrossing writing, full of magical imagery and fantastical characters. I hear that all of her books have great writing so I really need to check out some of her past novels.
Expansion Pack – A Series Where the Books Keep Getting Better'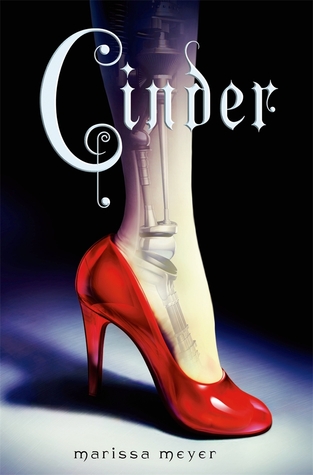 The Lunar Chronicles by Marissa Meyer.
When I read Cinder, I was unimpressed. I didn't get the hype. I didn't like the world, or the characters, or the plot. I didn't think I was going to continue. And then I read Scarlet, and I was seriously impressed. And then I read Cress, and my mind was blown.
Cheats – A Book That Was Entirely Unrealistic 
Romeo & Juliet by William Shakespeare
These two children meet, fall in love, get married, get separated, meet again, and commit a double suicide, all within the space of a week! No! I don't buy it! Juliet was only 13! Romeo was 'older' (probably 17 or something)! This unacceptable!
Needs Fulfilment: A Character Who Made All the Wrong Decisions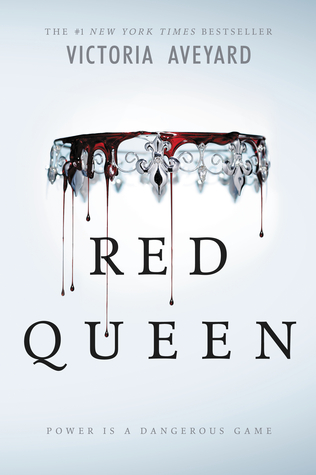 Mare Barrow from Red Queen by Victoria Aveyard.
I do not think I have ever hated someone as much as I did Mare Barrow. The only person that I think can match her in bad choices is America Singer from The Selection by Kiera Cass. What I hate is that made chooses that got others killed, and I do not respect that.
Error Code 12 – A Series That Started Off Great But Went Downhill From There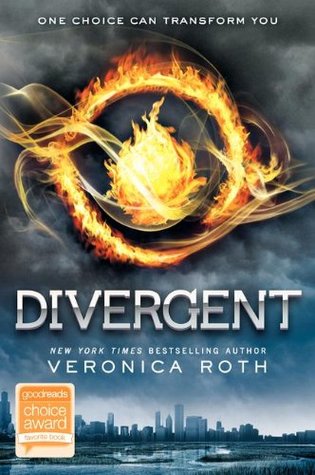 The Divergent Series.
I liked Divergent. I didn't love it, but I was entertained. The came book two. Insurgent was less than ideal. If I'm honest, I was bored out of my mind while reading it. And then came the infamous Allegiant and I hated it! No, not because of the ending, but because the book itself sucked.
The Sims Vortex – A Book/Series That Completely Engrossed You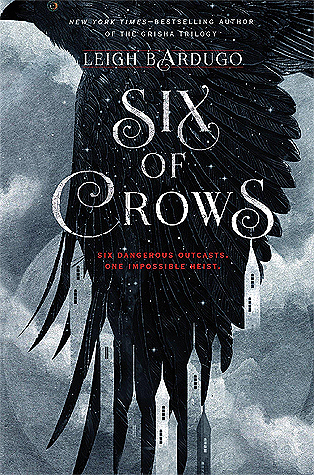 Six of Crows by Leigh Bardugo.
This book consumed by senses. I loved this book so much, it deserves all of the stars.  I didn't want to stop reading it, it was that good. This is honestly one of the best Young Adult books I have ever read.
---
So…who do I tag?
 Oh My Book | Lola @Loving Little Lola | Ryann @Ryann the Reader |Agustina & Sofia @Book Twins | Emma @Yellow Kats | Avi and Vishwa @Panic at the Bookstore
Link back to this post so I can see your answers!
{Please don't feel obligated to do this tag if you have already done it, or simply don't want to}
---
Check out our 2017 Reading Challenge