Hello! I have been tagged! I actually have been tagged and nominated for so many things lately and I have been terrible at keeping up. This week I am making it my goal to catch up on all of them, starting with this one.
I was tagged for this by the wonderful Mandy @Book Princess. Thank you so much, Mandy! This is such a fun tag, created by the ever-awesome Tiana @The Book Raven. Both of these girls have pretty amazing blogs that I suggest you check out! Seriously, they are awesome.
Anyway, to the tag! I am very excited to get to it. I love book covers and such. This is the Book Cover Girls after all. So, without further ado, let's do this thing!
The Rules: 
1. Thank the lovely person who tagged you, spread the love!
2. Mention me Tiana @ The Book Raven as the (insert adjective here) creator of this book tag!
3. Use the original tag image in your post. (However, Feel free to add whatever other graphics your heart desires!)
4. At least tag 1 fellow blogger for this tag. Even if your like me sometimes and feel a bit lazy
5. List the rules
The TAG!
"No Ideas But in Things" A book cover that perfectly expresses the novel inside it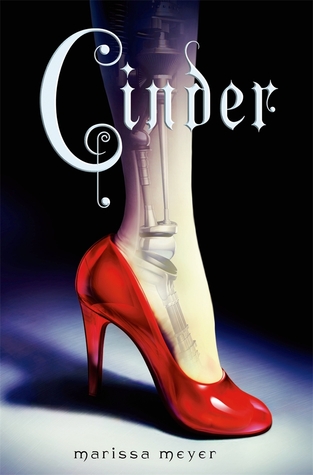 This book cover is simple. It doesn't go and give me a random girl looking dramatically into the distance. No, it gives me exactly what I was expecting, a cyborg Cinderella. No one can possibly look at this and expect something different. They just can't.
"Dark and Lovely" A book cover that is so creepalicious you just want to eat it up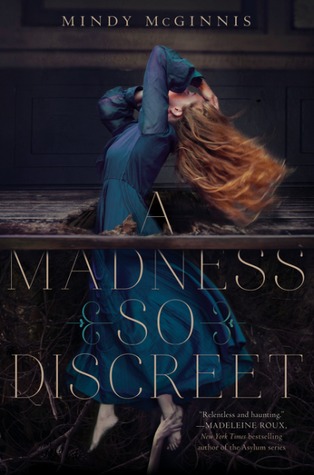 I have mentioned before that I don't really read creepy, or dark novels. But, that doesn't mean I can't properly appreciate their covers. I actually don't even know what this book is about, but when I first saw the cover a while back I totally fell in love with it.
"Sugary Sweet" A cute cover that is so fluffy you want to give it a hug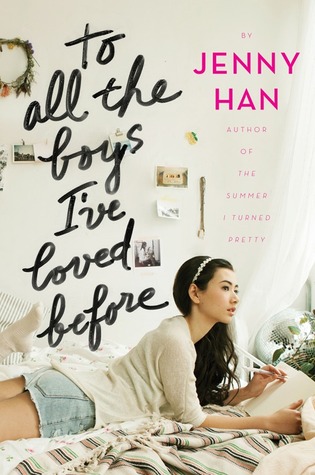 This book is honestly so fluffy, and I would very much like to hug all the characters in it.
"The Simple Aesthetic" A book cover that stuns with the most minimalistic of design
I know. Twilight. I feel obligated to add this book to at least one post per week, this is the one for this week it seems. It's pretty simple and minimalistic as far as paranormal romances go. Seriously. Just think back to all the paranormal romances you have read, and don't lie, I know you've read some. They were all so…extra. They were dramatic and kind of stupid. This is just an apple and a hand. In fact, all of the Twilight Saga covers and minimalistic and beautiful. You may hate the inside, but you can't deny that the outside is nice. And isn't that all that matters? Wow, that sounded kinda shallow. Moving on.
"Cover Envy" A book cover you wish you had on your shelves, but don't yet
I don't know anything at all about this book. I didn't even read the synopsis. All I know is that this is pretty and I want it. This book will be released on August 15, 2017. And I need it. If only for the aesthetic.
"Traveling Abroad" A beautiful book cover featuring a country outside of your own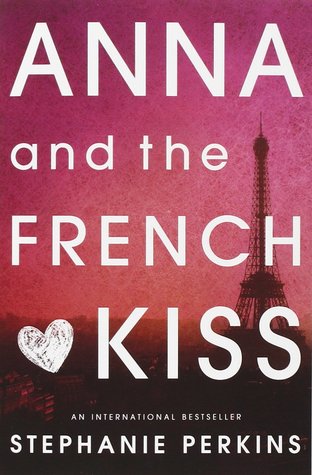 Sad to say, I don't read very many books set outside of the U.S. Mostly because not very many American authors write about books set outside of the U.S. And if they do, it's always set in France or the U.K. I personally would like to see a change of scenery.
"The Color Wheel" A cover that showcases one of your favorite colors
My favorite color is orange. Yes, I know, orange. So, as you might imagine, not very many books are orange. In fact, not very many things at all are orange. I guess people like 'conventional colors' like blue and red and all those others. Thankfully, one of my favorite books, Illuminae, is a very bright, very noticeable, very amazing orange. Just look at it. Bask in its orangy awesomeness.
"Switching Gears" A cover change you absolutely adore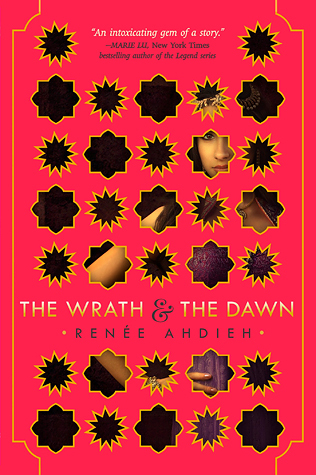 There are honestly so many for this. Shatter Me by Tahereh Mafi is one of my favorite cover changes. In fact, the Ignite Me cover is one of my favorite covers, period. But, I recently mentioned them in my post HERE, like two days ago. So, I guess I'll go with the change for The Wrath & The Dawn by Renne Ahdieh. I mean, look at this new cover. It's gorgeous. It screams 'exotic fantasy adventure'. A+ cover change right there.
"Oldie but Goodie" A favorite cover of your favorite classic
This is a hard one for me. My favorite classic is Wuthering heights, and I have yet to find a copy of that book that I genuinely like. My second favorite classic is 1984 and it too has been cursed with ugly covers. So, I guess that means The Great Gatsby takes the cake. This is my favorite cover of my third favorite classic. Just look at the blue, at the creepy, symbolic eyes. I love it!
"And the Winner is…" Which book cover mentioned above is your favorite?
Look at this book. Just look at it! I want it. I NEED it!
---
So…who do I tag?
Some old friends, some new friends, some friends in between
Laura @The Book Corps | Nour @An Ink Utopia | The Orangutang Librarian | Nightsong @Creative Minds 101 | Lashaan and Trang @Bookiedote
Link back to this post so I can see your answers!
---
Hey, you!
Want to win FREE books? I bet you do.
Join our giveaway! Everyone is welcome!
---
Check out our 2017 Reading Challenge