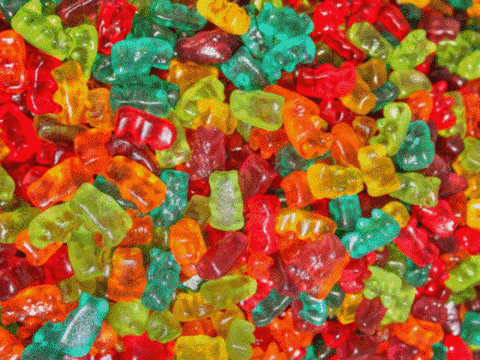 Hello, hello!! I've been tagged! Thank you so much to Laura @The Book Corps for tagging me to do this. Y'all should go check out her blog, it's filled with a bunch of awesome posts and tags!
Anyway, I was really excited to have been tagged for this since it takes two things I love, candy and books, and puts them together. So, without further ado, let's do this thing!
Apples – Ah. Healthy food. It is deep, meaningful, and probably won a lot of awards but, um, it really isn't your thing.
I know, I know. Don't hate me. Especially you Laura since you tagged me and marked this as a favorite, but I just don't like Pride and Prejudice.  I know that this books practically literary gold, but it's simply not for me. Maybe if I read it again I will learn to appreciate it, because when I read it in high school I was not at all a fan. I might actually reread it. One day. Maybe. But maybe not.
Milk Chocolate – This is a book you'd recommend to absolutely EVERYONE.
I'm picking two books for this, just cause that's how I roll. The first, Six of Crows, is one of the best YA books I have ever read. It is intense, fast-paced, complex, and equally driven by character and plot. I want everyone to read this. The second is Wuthering Heights. Sadly, this is a book that rubs a lot of people the wrong way. I always hear people complaining about how they couldn't relate to the characters because they were all so awful. It's frustrating because that is the point! They are all terrible people and that's the fun of it. This is such a good novel!
Black Jellybeans – Why do these exist??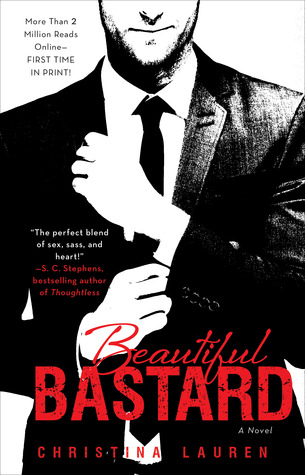 I can probably do a whole post on this question alone. There are so many books out there that the world would be better without. My official answer will be Beautiful Bastard by Christina Lauren since I recently read and reviewed it. But, just cause I am me, I am going to add the Fever series by Karen Marie Moning. I don't understand how this sexist piece of crap is so popular. Also, the Evermore series by Alyson Noel, just cause it's terrible. Seriously, Evermore sucks, and yet, they somehow managed to publish six of these books!
Also, on an unrelated note. What do black jellybeans even taste like? Someone, please let me know.
Chocolate Kisses – Awww this novel had the best romance
This goes to Landline by Rainbow Rowell. This book was so cute! I don't understand why more people don't read it. Georgie and Neal had such a sweet relationship, both past, and present. Also, When Beauty Tamed the Beast by Eloisa James. Never have a laughed so much as I did with this love story.
Gummy Spiders – Eek! You made sure to check under your bed every night for a week after reading this scary one.
I don't really read horror novels. I'm not really a scary movie type girl, and so I tend to avoid things that will forever mentally scar me. So, I guess this question stays blank.
Jumbo Lollipop – This took you forever to get through, but hey! You did it!
The Brothers Karamazov by Fyodor Dostoyevsky. This thousand page monstrosity almost killed me! It's supposedly one of the best novels of all time or something like that, but I was bored out of my mind! The plot revolves around the murder of Fyodor Karamazov, a morally corrupt man, by the hands of one of his three sons. But, you know when the man dies? Somewhere past page 500, that's when! I spent half this novel waiting for the man to die, since that's what the synopsis promised, and the man doesn't die till half way through. No! Just no! False advertisement!
Cotton Candy – Admit it, you loved this when you were younger (you probably still do). Think children's or MG fiction.
I'm going to have to go with Twilight. It was the book that got me into reading and I still love it very, very much. I know that it's not technically middle grade, but I wasn't exactly a 'reader' before I read this book so there wasn't much to choose from in that category. I remember loving this book and everything in it. While I am now aware that this is no literary masterpiece, I love it all the same. I mean, honestly, how could I not?
So, who do I tag?
Some old friends, some new friends, and anyone else who wants to do it
Betty @Betty Book Reviews | Brookie @Brookie Cowles | Lola @Loving Little Lola Blog | Grace @Quirky And Peculiar | Nightsong @Creative Minds 101 | Rendz @Reading With Rendz
---
Check out our 2017 Reading Challenge